MOMOTARO
Reimagining the Classic Japanese fairy tale, Momotaro, 'Little Peach Boy'. Momotaoro has a mission, and along with his friends, the dog, monkey and pheasant, he can defeat the demons who are terrorising a local island...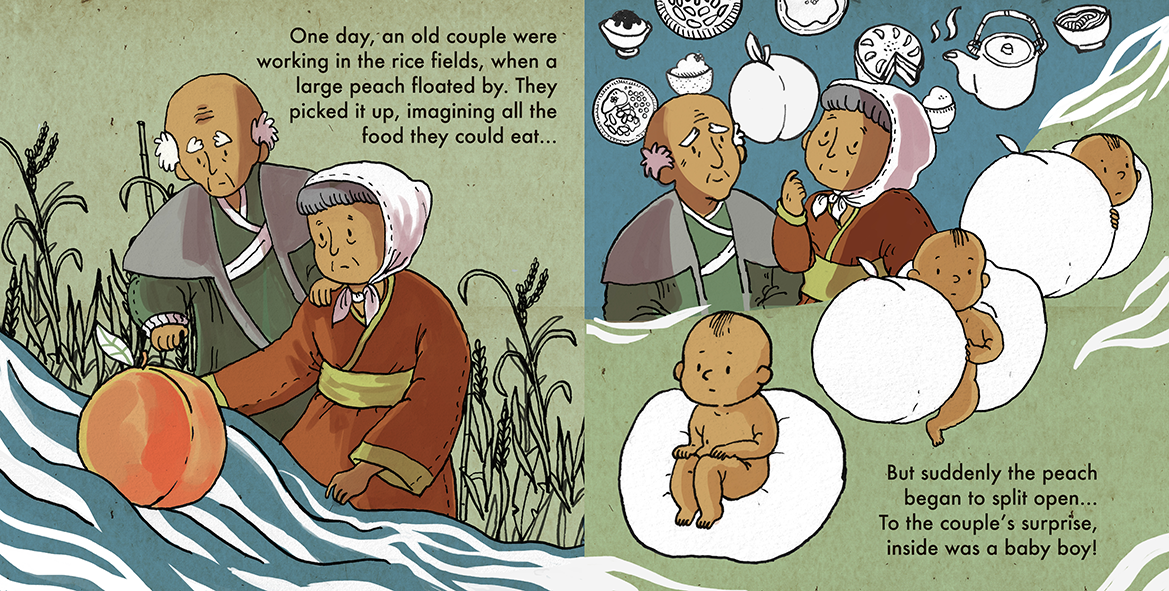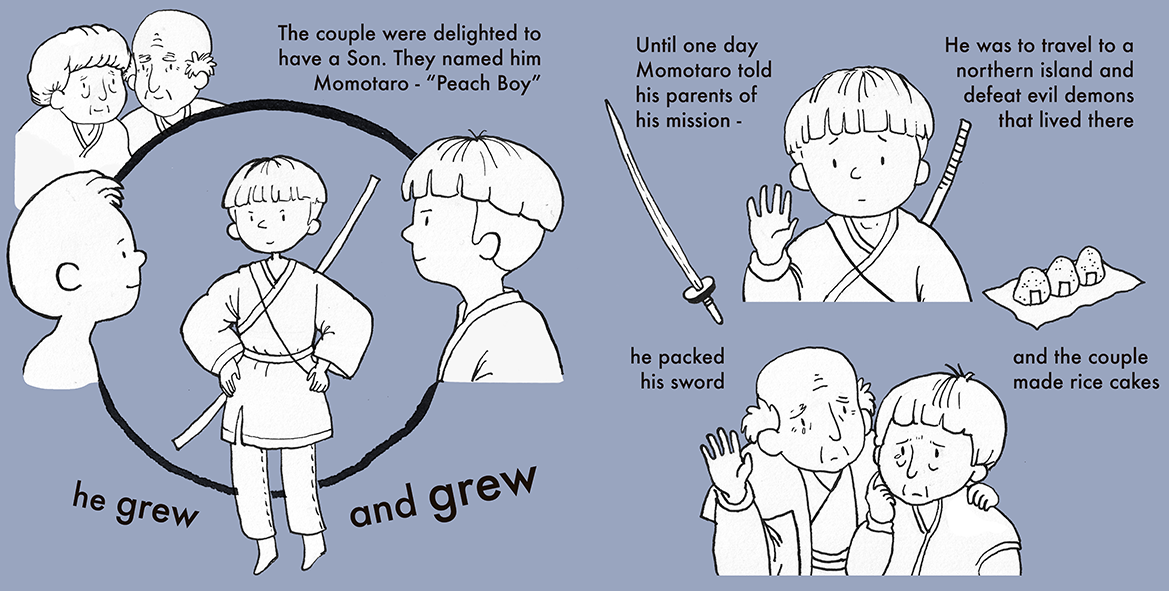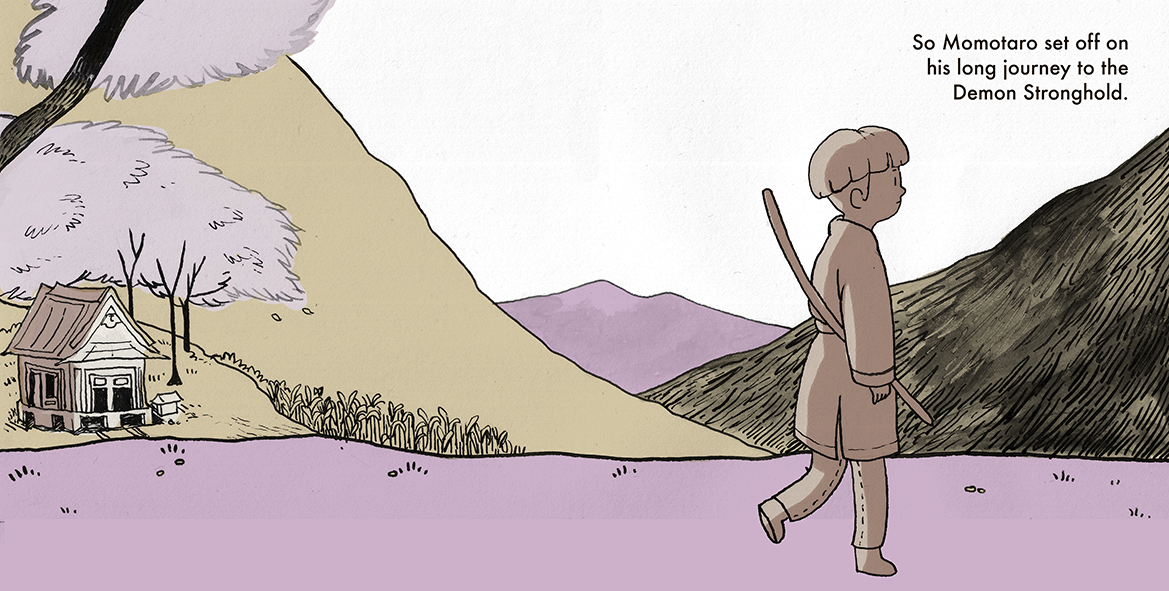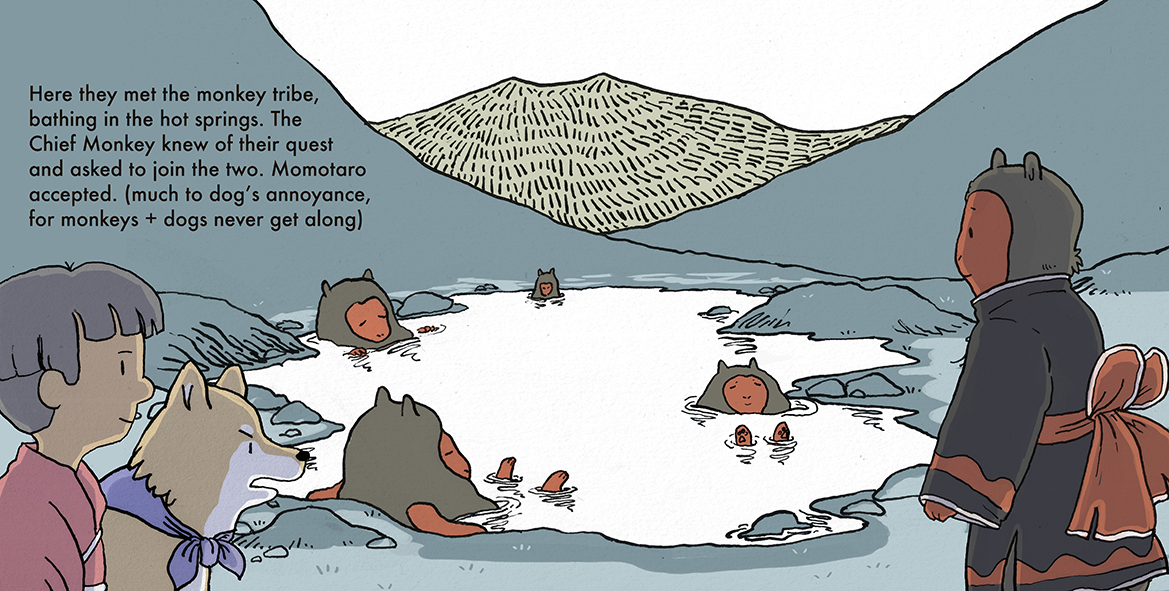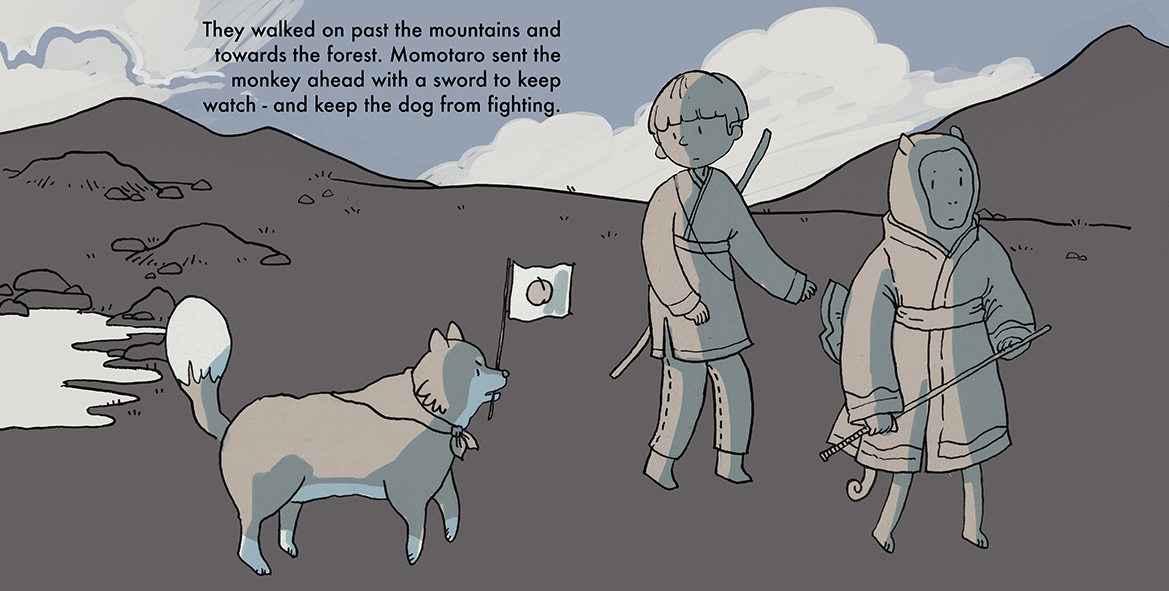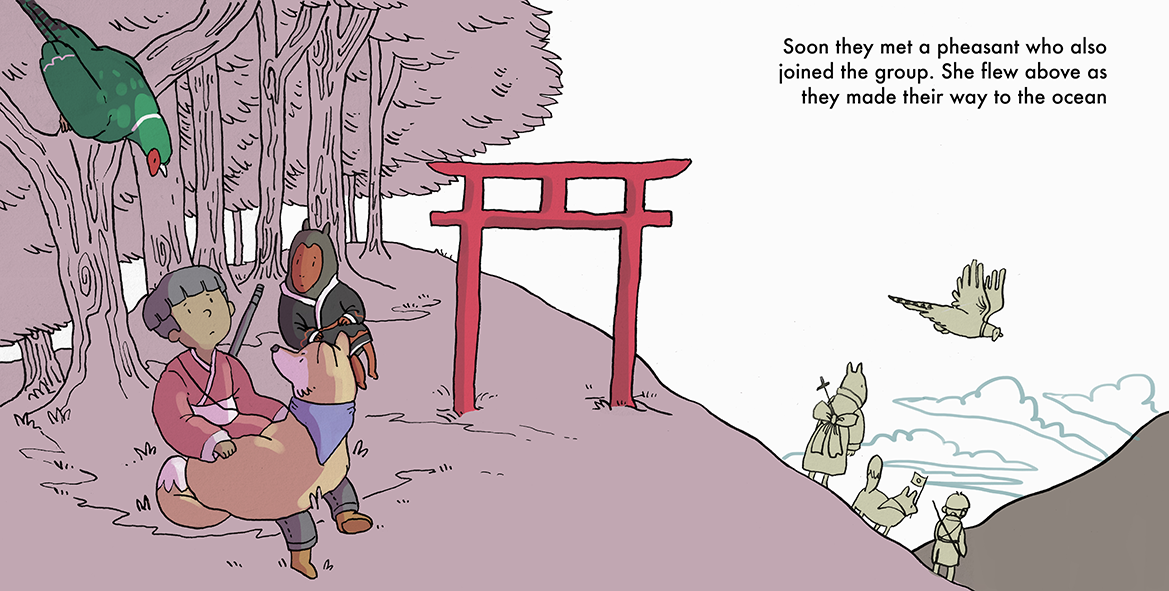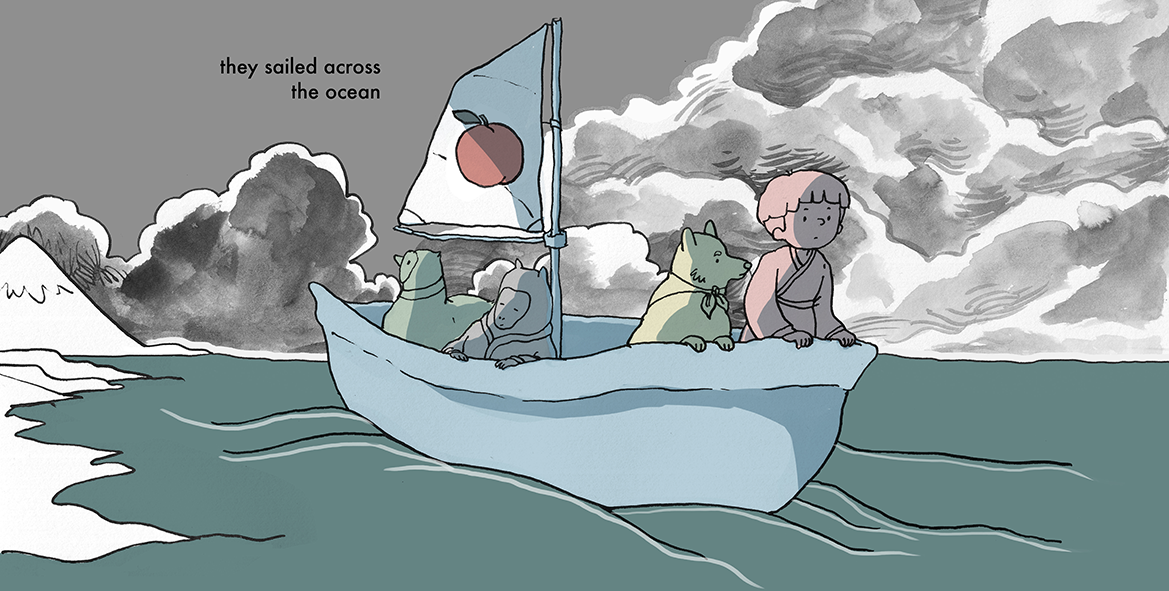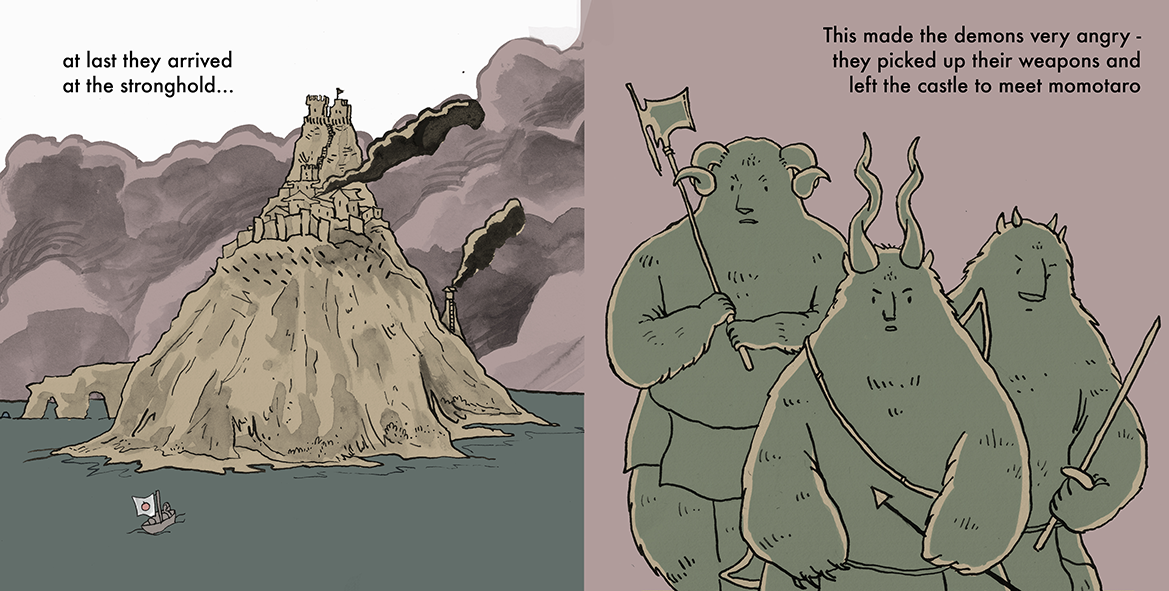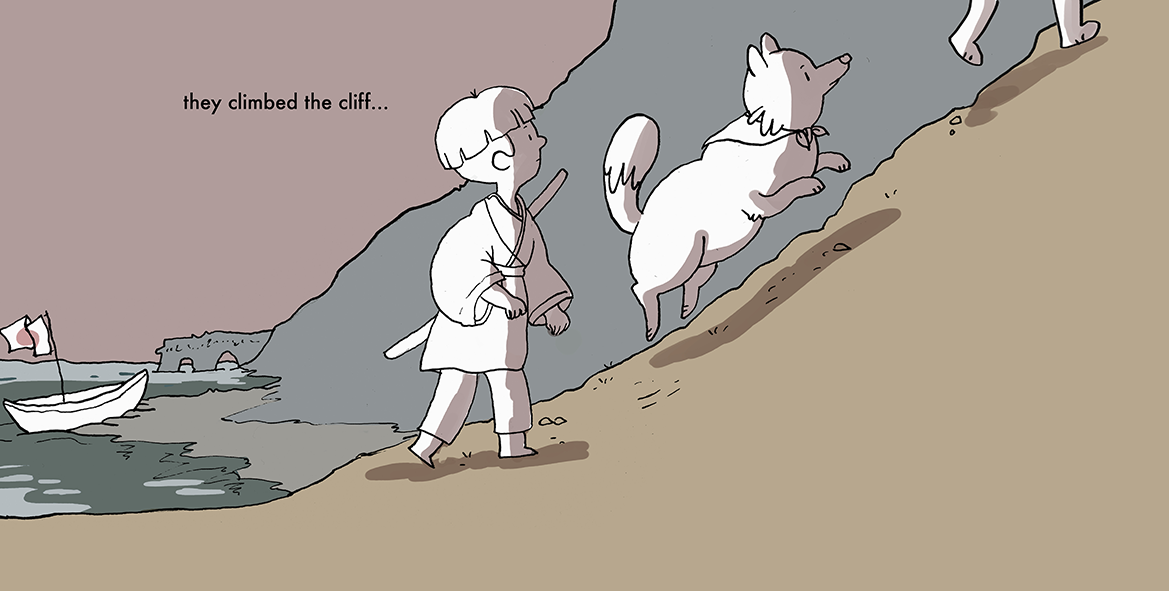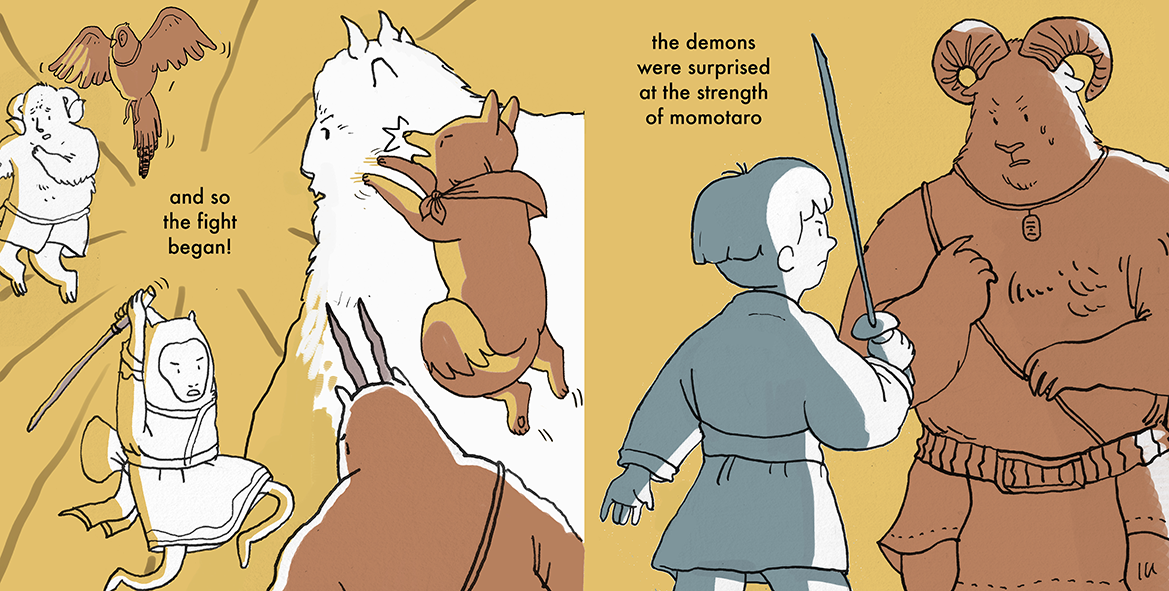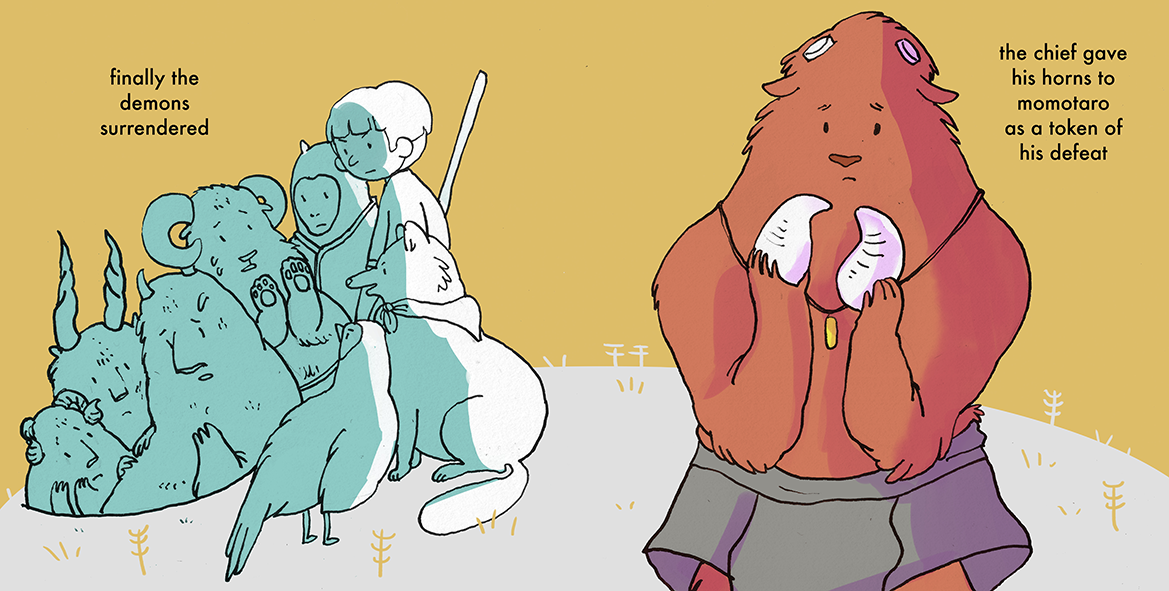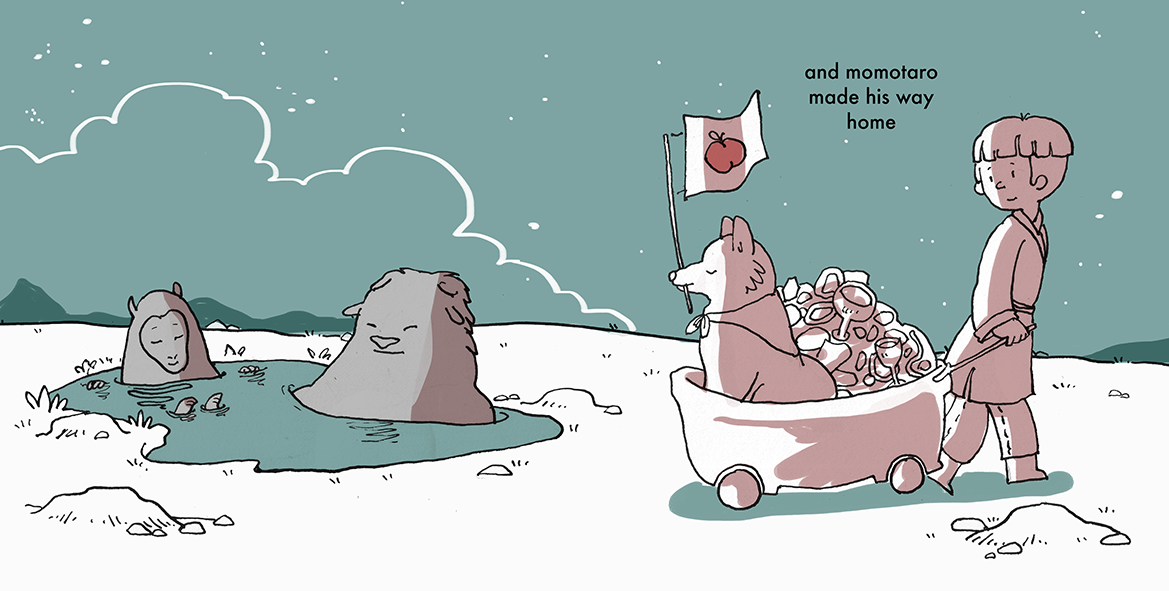 Development Sketches
The story has such a wealth of beautiful imagery. Here are a few of my character designs for the stories. Macaques bathing in pools, dogs with Katanas, lots of fun to illustrate...!